Toas CRAVE
$199.00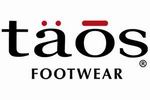 TAOS CRAVE – ON SALE – Limited stock available

– Internal arch support innersole (removable)
– Orthotic friendly
– Leather upper
These have a full arch/orthotic innersole fitted or it can be removed and replaced with your own orthotic. Side zip make them easy to get on and off, with the benefit of being able to adjust the fit with the laces if required. Quality leather upper and made in Portugal.
Colours: Black, Teal, Tan, Stone
Sizes: 36 to 42
Sizing Tip: European sizing
*** We do our best to ensure items listed are in stock, however there may be occasions where this is incorrect. If this is the case, we will contact you as soon as we have received your order with more information.
SOLD OUT - Please contact us for an update on availability.